EPS 860

High Temperature Masking Heat-resistant Silicone Round Tubing- metric
As an alternative to caps, the silicone hose is used to cover threaded bolts, screws or bolts in excess length. Especially in occasions when many different lengths have to be covered with the same diameter .

Available in large range of diameters.

Recommended for Powder coating, e-coating, plating & anodizing.

Blu Signature® Product Code: Reusable

Prosicon ® Silicone rubber 55 shore A withstands temperatures up to max. 316 ° C / 4 hours.

On request also in EPDM material up to max. 177 ° C available.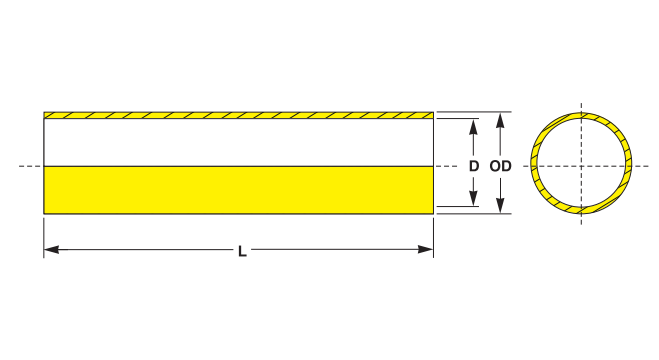 ---
All dimensions are given in mm. Other dimensions on request. Specifications subject to change.