EPS 275

High Temperature Masking Silicone Sealing Plugs
For the safe protection of plain holes and internal threads with simultaneous protection of the circumferential sealing surfaces.

Conical shaft design, thick walled, grippy head, high temperature masking.

Recommended for Powder coating, e-coating, plating & anodizing.

Blu Signature® Product Code: Reusable

Prosicon ® Silicone rubber 55 shore A withstands temperatures up to max. 316 ° C / 4 hours.

On request also in EPDM material up to max. 177 ° C available.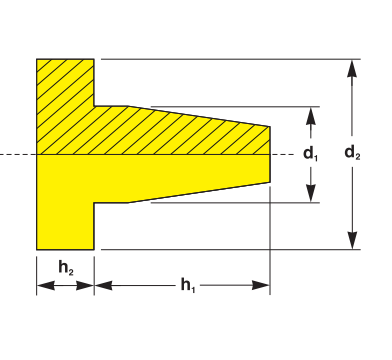 ---
All dimensions are given in mm. Other dimensions on request. Specifications subject to change.