EPN 350

Hexagonal Locknuts with flange
Hexagon shaped with round sealing flange. To fit a variety of thread sizes, and to execute a range of applications.

Nylon nuts are durable, non-conductive and resistant to corrosion.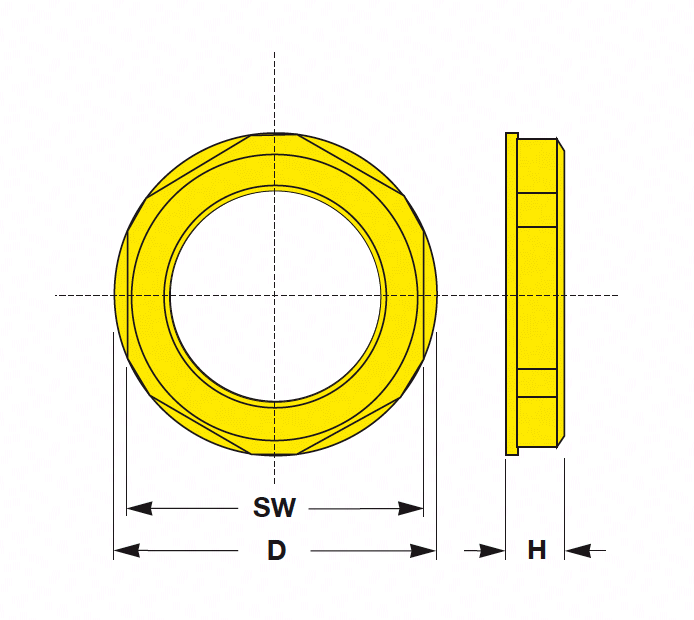 ---
All dimensions are given in mm. Other dimensions on request. Specifications subject to change.