SES 3000 ANSI

Raised Face Flange Protection Plugs ANSI
Flange Protection during Sandblasting and Painting Operations.
Ultimate Push-In Plug for the best Raised Face Protection in the market.
In. Pat. Pending.
Single push application and accurate fitting in a matter of seconds
Can be applied to flanges with dry, clean, cold, oily or wet surface !
Manufactured from durable and impact resistant nylon
Heavy duty design for positive gripping power and strong fit
Fits flanges according to DIN 2627-2638, BS 5504 and ANSI 16.5
Flange size and classification clearly marked on each plug
After Sandblasting and/or Painting no adhesive resedue clean-up from raised face required
With double Grip Tap for Easy Removal
Material : Nylon (PA 6)
Standard Colour : blue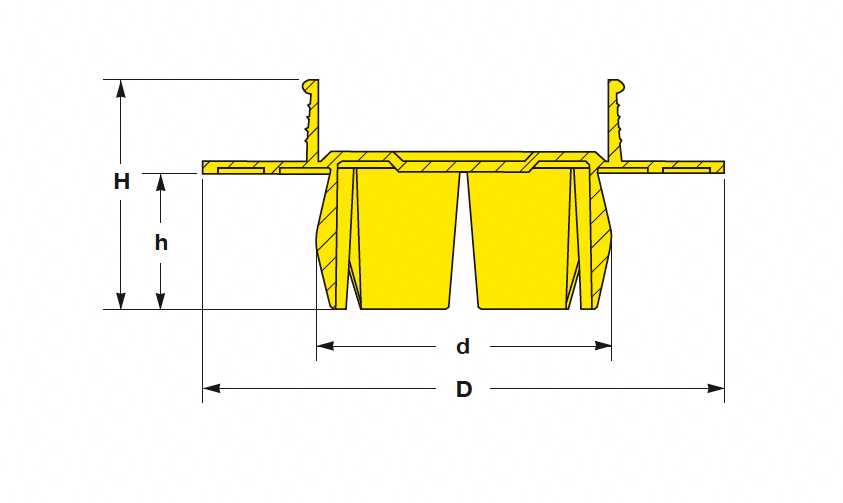 ---
All dimensions are given in mm. Other dimensions on request. Specifications subject to change.